We have two weaving workshops, one for knotted and one for tufted. Our looms are built to enable us to make rugs in one piece without welding or sewing, giving liberty to your ambitions.
Hand knotted, an ancient technique
Our knotters work up the carpet line by line, knot after knot on a vertical loom. This technique remains the most noble, the most beautiful and also the most precious. With this technique, we achieve exceptional rugs that will endure in time.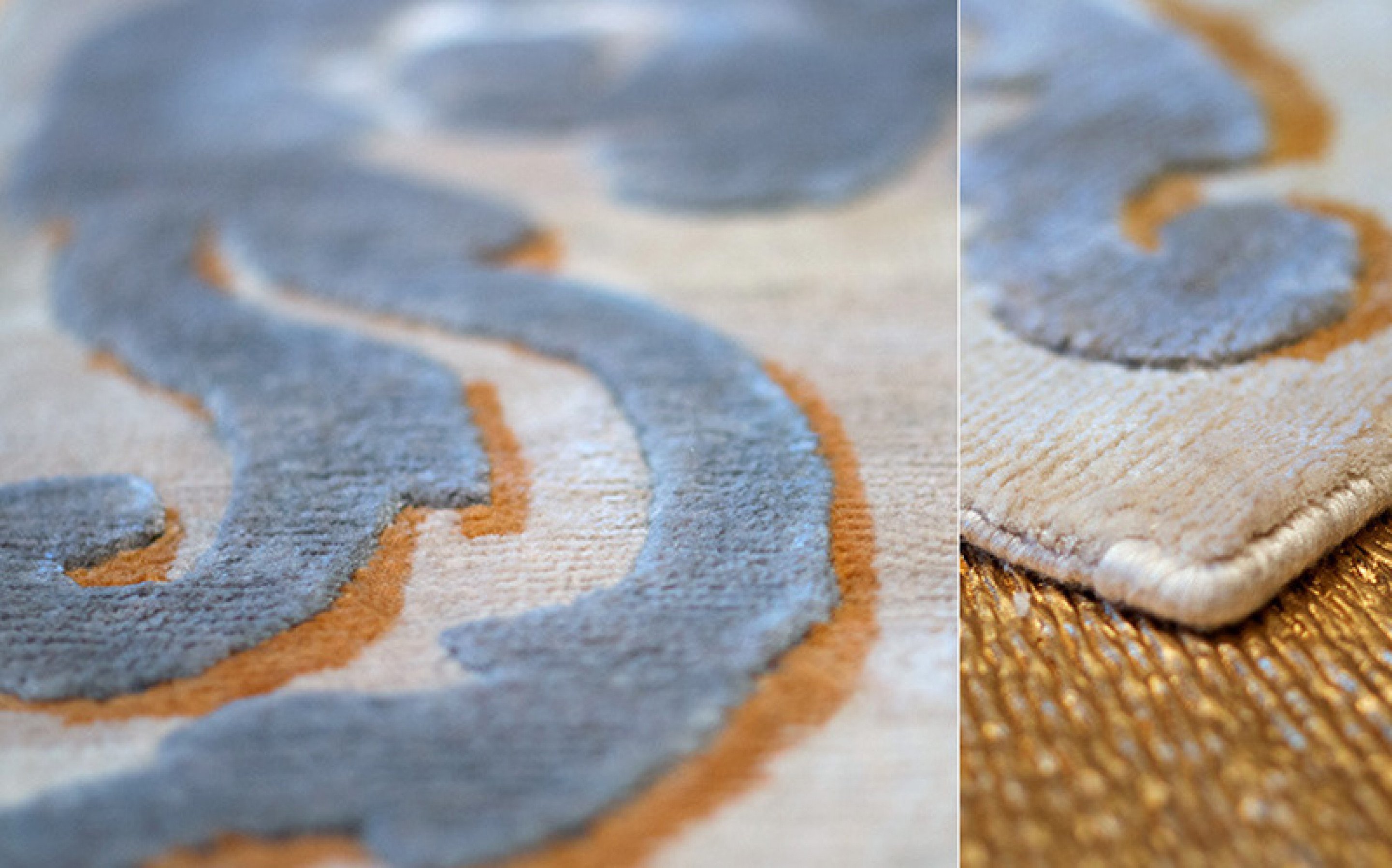 Tufted, a more recent technique more budget conscious
This semi-mechanical technique makes it possible to shorten production time and costs. The tufting craftsman inserts with a needle the strands of wool or silk on a micro-perforated fabric which is stretched on a vertical frame. The finishing phases called shearing, the leveling of the wool or silk strands, and carving, defining the contour of each shape using a manual chisel, are entirely done by hand. The tufted technique makes it possible to obtain very beautiful designs with greater freedom.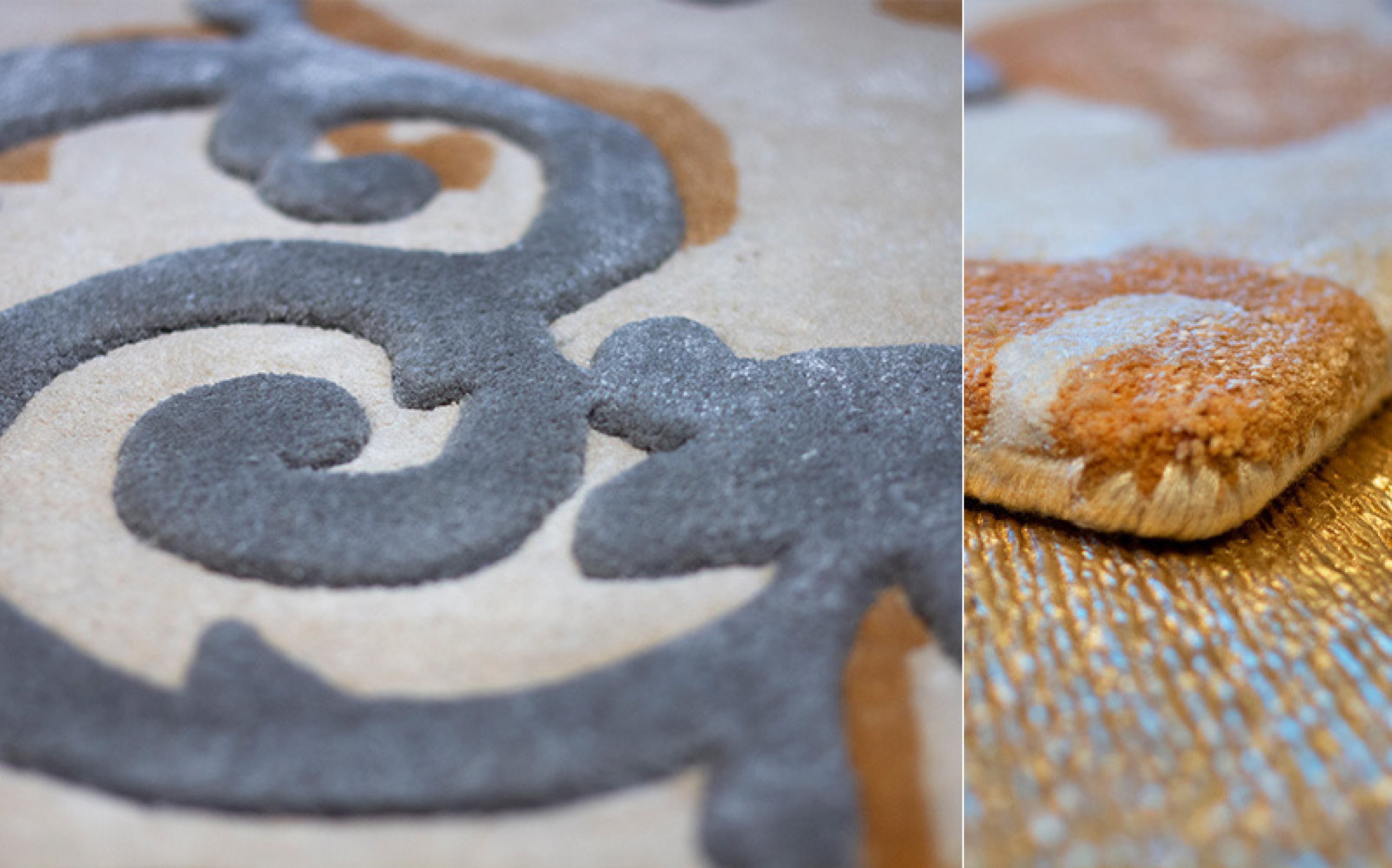 Aubusson and La Savonnerie, traditional choices
We employ these two ancestral techniques for our "Heritage" collection and for our wall tapestries. The Aubusson flat stitch is made by hand on horizontal looms identical to those for tapestries. The technique of the Savonnerie uses a specific loom renowned from the historical workshop of the Gobelin's, and a specific knot on the back and a loop on the front face that will be shorn to obtain a perfect velvety finish.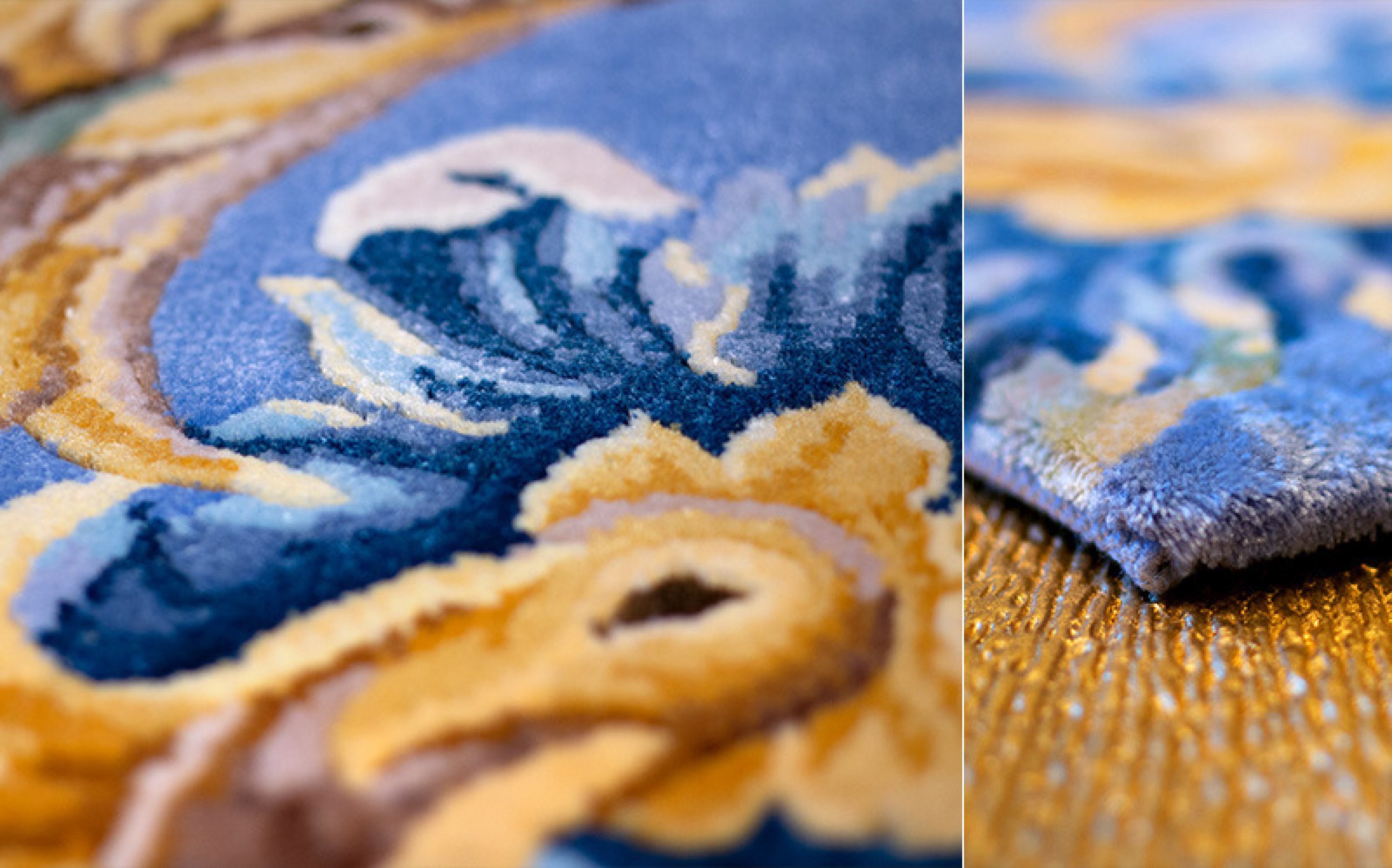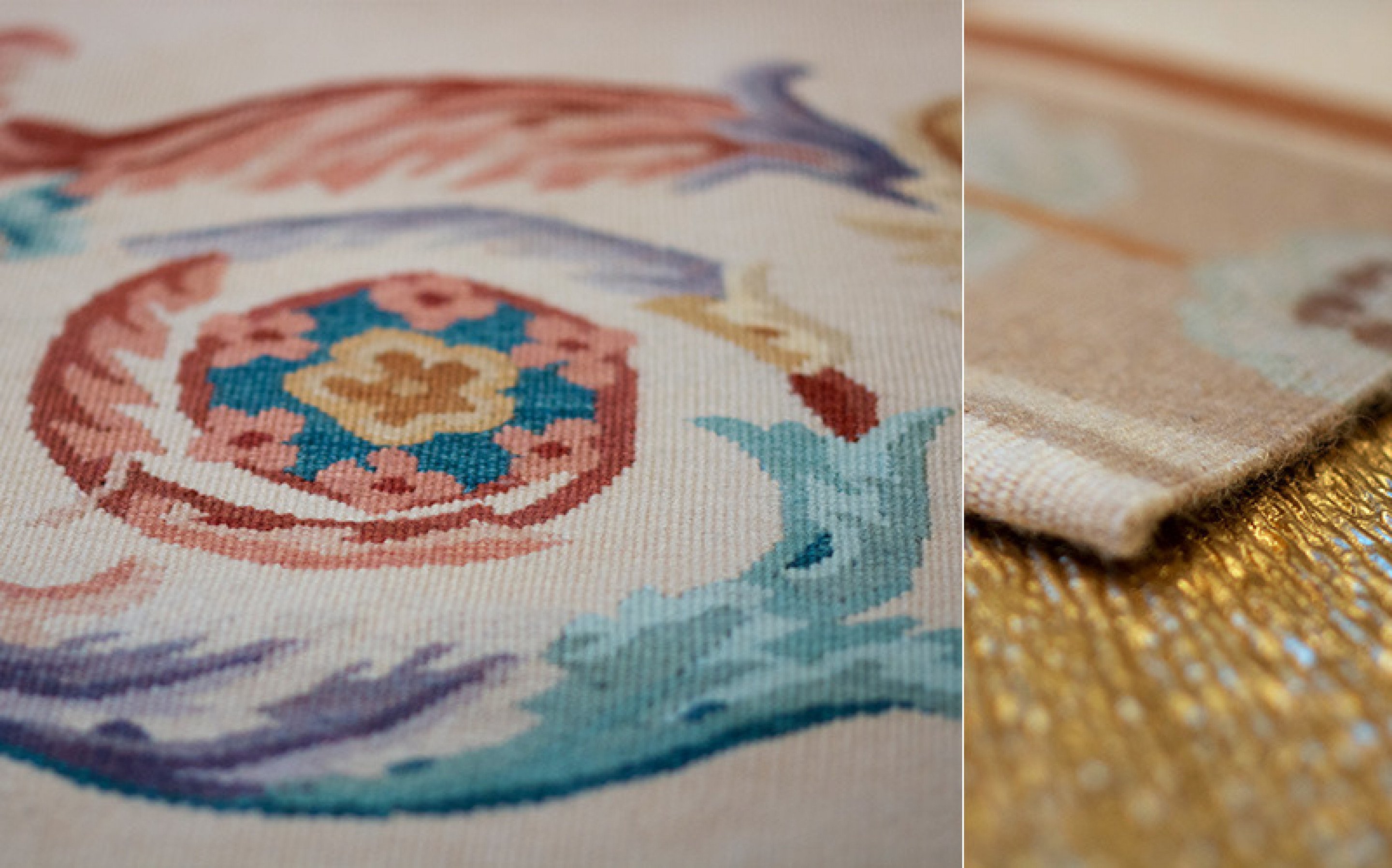 The New Aubusson Relief, an innovative combination
This contemporary crafting technique was developed by applying a design detail using a French knot, Savonnerie, onto a flat weave base, Aubusson. The silk Savonnerie detail is raised on the Aubusson base creating depth and contrast, especially if the base is using a raw linen fibre with a soft silk design detail.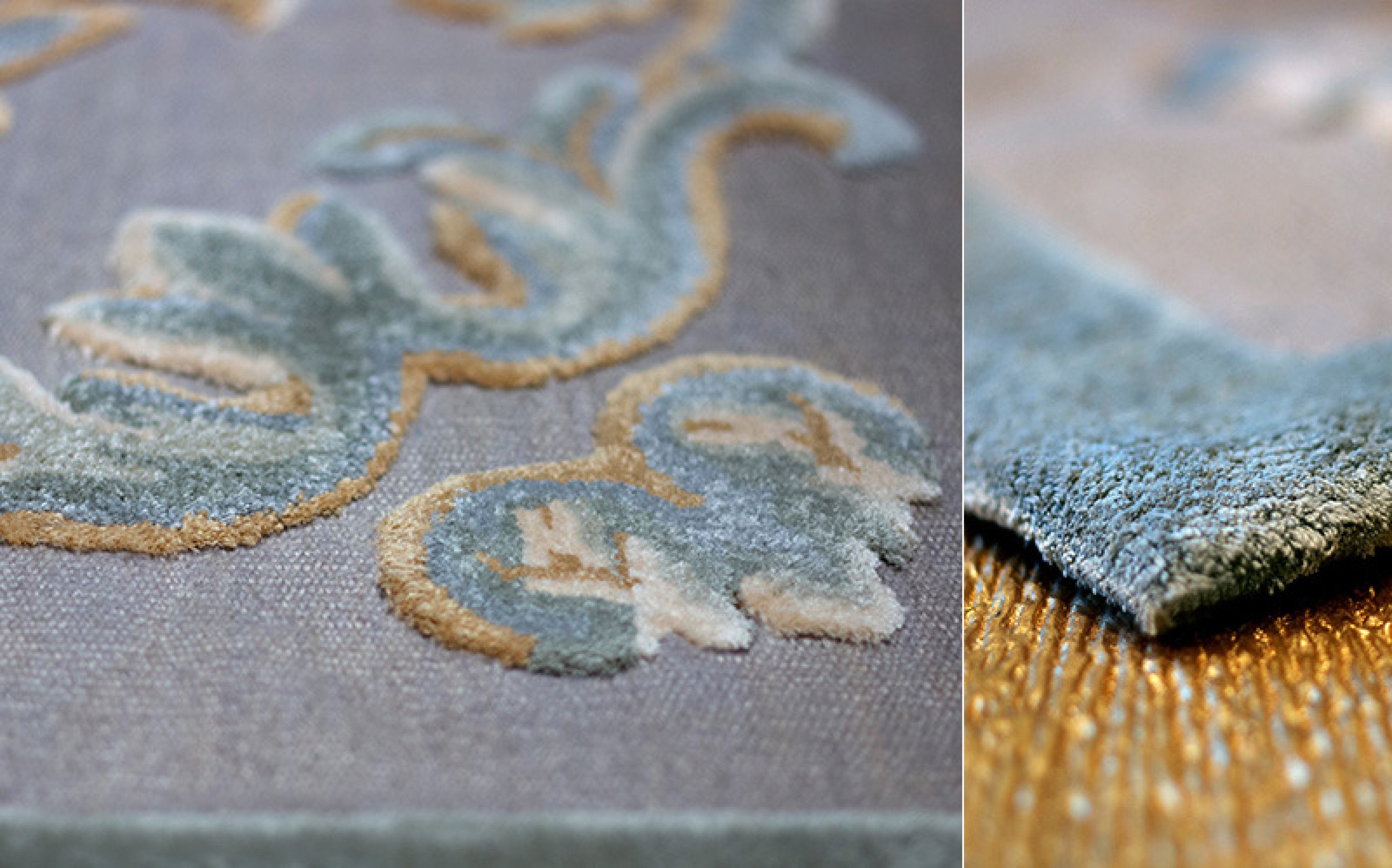 The handloom, for Axminster woven carpets and simple patterns
This technique is suitable for applications requiring hard wearing properties as is the case in the hotel industry, and also for carpet designs with simple patterns such as those in our "Chromatic" collection.